Quick and free mobile app estimation
To get a free 30-minute consultation about mobile development enter your e-mail, and our manager will contact you within a few hours.
We can promptly give an approximate estimation of the project by cost and timing if you briefly describe its main idea and functions.
P2P chatting with CallBox
The CallBox project is a way of communication for users based on the blockchain technology, which does not require registration and does not collect personal data. You install the app, send the link to the someone and talk. Without accounts, without using the server, without any other data about you. You can delete the app after the call and install again before each use.
Per the first 2 weeks more than 20 thousand people installed the app and the project actively continues to develop.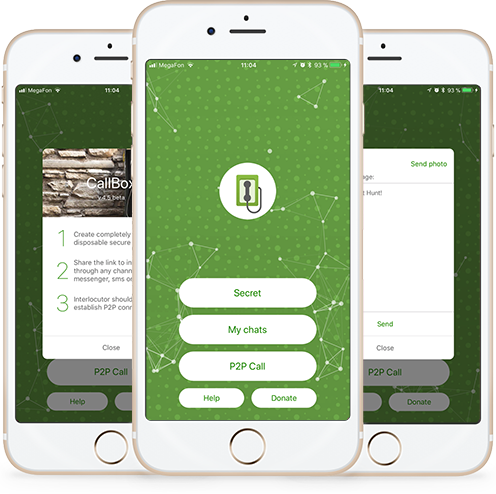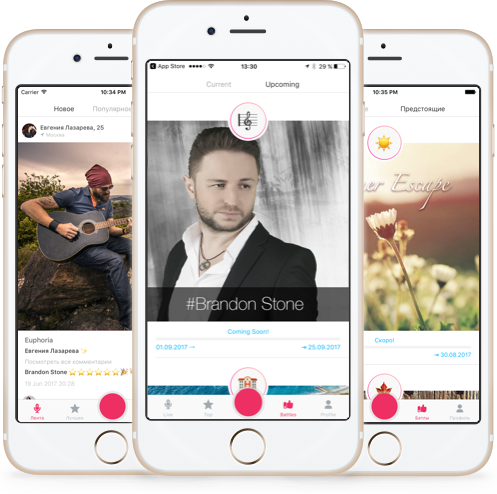 Become a star in the mobile app Sing-a-song!
The app is a "musical Instagram": users can record clips using a large number of professional sound filters, participate in contests and win prizes. It's enough to shake the device to generate a new sound filter.
The app is already used by some famous Russian artists.

Country of transport
The service is a meeting point for cargo drivers and customers all over Russia. In the mobile app there are applications for the carriage of goods with the indication of various parameters (permission to put things on top of each other or transport along with another cargo). Also the client can order additional services: cargo insurance, loaders, cargo storage. For the convenience of users, the money transfer from the client to the driver is provided directly in the app.
For the first month the application was used by more than 30 thousand people.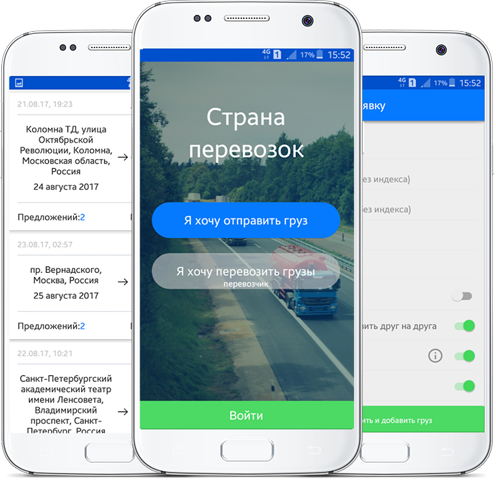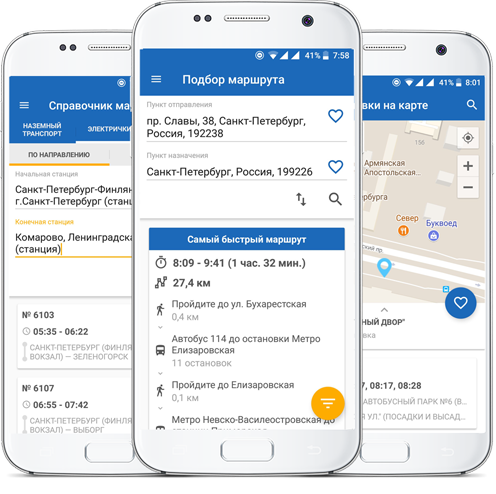 Transport SPB
Transport SPB app for Android is a convenient assistant in moving in St. Petersburg by public transport. The app provides the ability to build a route with a detailed description and calculation of the time of arrival. Also the service provides information about the available stops with the routes passing through them, the timetable of public transport (including commuter trains), news about temporary changes in routes. For the stops you have added to the favorites, you can display the widget on the desktop with information about the passing routes.

PCRadio: radio stations in your pocket
The mobile app for the PCRadio service provides excellent sound with minimal use of traffic. Listen to the shows, concerts and music of hundreds of genres and categories. The Radio team is constantly working to improve the content, providing users with better music. We provide them with a convenient app for iOS.
Over the first 4 months, the app was installed by more than 110 thousand people and 12 thousand people use it daily.